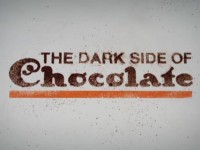 In 2001 consumers around the world were outraged to discover that child labor and slavery,trafficking,and other abuses existed on cocoa farms in the Ivory Coast,a country that produces nearly half the world's cocoa. An avalanche of negative publicity and consumer demands for answers and solutions soon followed. The documentary The Dark Side of Chocolate tells some of the story to reform the chocolate industry (one of the Three Cs of corrupt business –Chocolate,Coffee,and Cotton) according to the principles of Fair Trade.
There's a controversy brewing in the Fair Trade movement,currently. The Fair Trade certifier Transfair USA has recently moved to lower standards and expand the Fair Trade system to include plantations –which will create unfair competition against the small farmer co-operatives that are the foundation and integrity of Fair Trade. Equal Exchange,the Fair Trade Federation,and other cooperatives and groups associated with Fair Trade are calling this move a betrayal and trying to spread the word to help re-claim the authentic Fair Trade system that everybody has been working so hard to build.
Please join us in signing this public statement,and please choose authentic,farm-centered fair trade.